How to Get Your Dream Job
Feb 28, 2023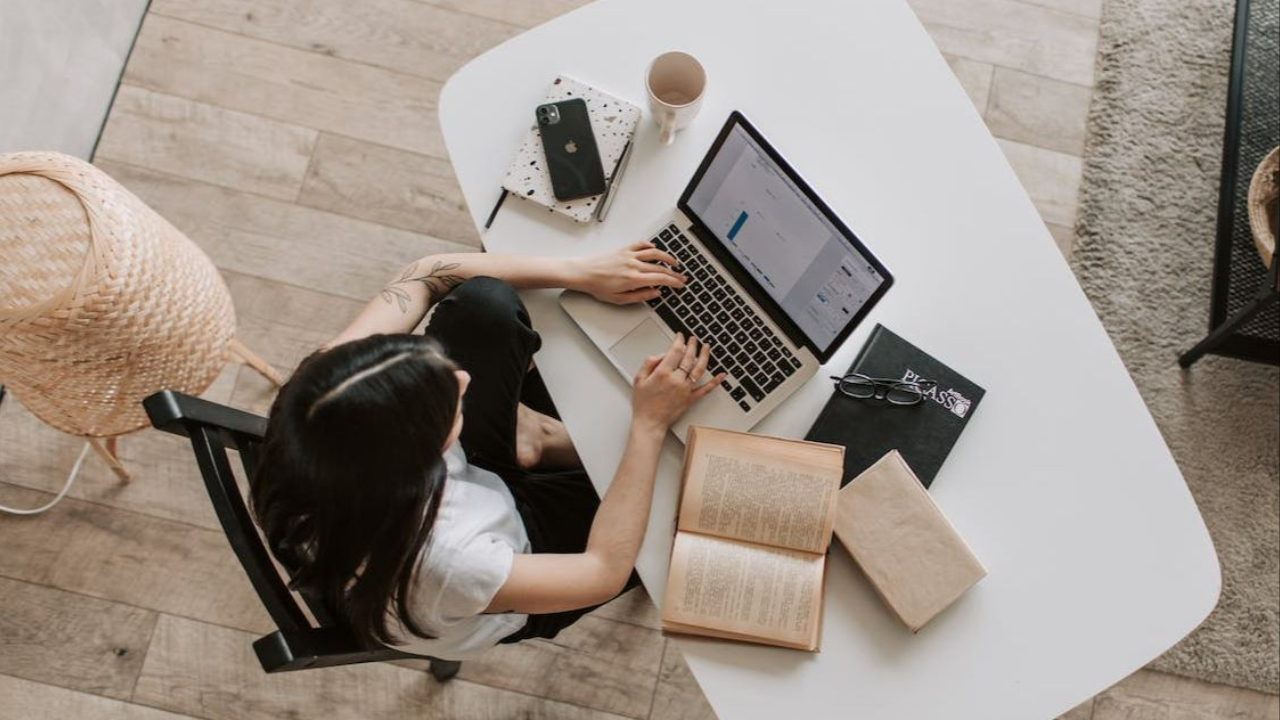 Choosing and pursuing your dream job is a multi-step process that might take months or years to complete, but there is a shortcut. What elements should you consider when identifying your ideal career, and what measures should you take to find it?
According to a survey, only one in ten U.S. employees work at their dream job, and seven out of ten do not believe they are on track to earn that job someday. Many people wish to find work that allows them to pursue one of their interests. Others prefer security, flexible working hours, or a job with a set wage. Whatever your dream profession is, making it a reality will need a significant amount of time and effort.
What does a dream job entail? While everyone has their definition of the ideal job, for the most part, it comes down to finding work that aligns with your career values, allows you to apply your skills, and provides you with support and work-life balance.
When you start looking for your dream job, you should ask yourself the following questions:
Does this job provide the ability to advance into a higher-paying position?

Does this job provide a consistent salary, good weekly hours, and a pension plan?

Does this job provide the ability to express yourself creatively?
After you understand what you require from your dream job to be fulfilled by it, you can begin the process of determining the best career for you.
This post will explain how to get your ideal job in 6 simple steps.
1- Plan your objectives
With so much online information, it's easy to go down the rabbit hole. Setting short-term and long-term goals allows you to track your progress and increase your drive to continue your search. In the long run, you can consider the trajectory of your ideal job path, stages of professional development, income targets at specified intervals, and the age at which you intend to retire. Yet, your objectives do not have to be grandiose or far-fetched. You may begin right now. Short-term goals can include things like expanding your network both in-person and online, especially considering 70% of all jobs are not publicly posted on job boards. You can design a timeline to keep you on track once you have a clearer knowledge of the goals placed before you. Plan important milestones as well as the lesser steps you'll need to take to get there.
2- Do your research
Cast a wide net when you're first exploring employment options. You might start by conducting a basic job search on sites like Glassdoor and LinkedIn. You'll find vital information such as schooling qualifications, the number of years of required professional experience, a broad skill set, and compensation information based on aggregated feedback from previous and current corporate employees. You'll also get a feel of how competitive particular roles in your locations are (as well as vacancies). Keep an open mind, and don't limit yourself while browsing. You may realize that you do not yet meet all (or even most) of the requirements for employment openings in your desired field. Note that most interview candidates do not satisfy a posting's qualifications, so don't rule yourself out too quickly.
3- Identify your strengths
Just because you don't know what you want to do with your life doesn't mean you don't know what you're excellent at. Making a list of your strengths is an excellent method to focus on your abilities. If this does not come easy to you, seek the advice of a friend or trusted coworker. Taking an active look at what you're excellent at and what makes you tick as a person is a strong approach to determining a professional path that will complement and fit those skills. Of course, if you work hard enough or put in enough time, you can be good at everything. But, you can save a lot of time and avoid aggravation by allowing your abilities to lead you to what you should be doing rather than forcing yourself into a career that doesn't truly suit you.
Improve your skills
You can develop your abilities to make yourself a more marketable candidate if you have a better understanding of the requirements of your desired job. Concentrate on various hard and soft abilities that will put you at the top of the list while HR sifts through qualified candidates. For example, if you want to work in computer programming, you may need to know more than one programming language. If you notice gaps in your hard skills, use internet tools to enhance these skills (e.g., mobile apps, courses, workshops, and so forth). The Get Hired course can provide you with all the skills you need to develop your character and strengths as a candidate. Take stock of your soft skills as well. How would you rate your written and vocal communication abilities? Will you be required to demonstrate your ability to lead a group? These qualities, along with time management, the capacity to perform under pressure, and the willingness to take the initiative, are all vital in demonstrating to a potential employer that you're the full package with the proper balance of professional and interpersonal skills.
Connect more
Reach out to mentors, professors, and previous coworkers for assistance. Although there is a wealth of good material available on internet job boards, reviews, and so on, it is always beneficial to discuss some of your questions, fears, and excitement with someone who has been in your shoes. Reach out to a previous colleague, classmate, or acquaintance in the profession who may be a fantastic source of knowledge, particularly about the inner workings of climbing up the career ladder, the benefits and cons of the day-to-day, and ways to get forward and learn from others' mistakes early in your career. Continue to network on LinkedIn as you meet people in person so that you may follow up afterward. Finally, network with peers who, while not necessarily qualified to provide professional advice, are in a comparable sector or can relate to the general experience of pursuing your ideal career.
Follow up (The right way)
It is never more vital than immediately following an interview. It is critical that you follow up after your interview to demonstrate that you are appreciative of their time and excited about the prospect. It's more than simply a courteous greeting; it's a time to remind them of the main traits you'll offer to the position and underline topics they may have overlooked. It is also essential to thank your references. It's often your references that help you close the transaction. Make sure to express your gratitude for their time and effort. Your appreciation will go a long way toward assuring that they will be available to you the next time you require a reference.
Through careful planning, skill improvement, and networking, you may advance your career.
It may appear to be a distant goal, but with grit, perseverance, and persistent networking, you may find your dream career and genuinely accomplish what you love.
---
Are you looking to advance your career? Our "Get Hired" online course provides you with the A-Z skills to prepare for a new position and obtain a competitive advantage. Join our waiting list here!